Redstreak 6.1% Vol.
Style: Single Varietal
Fermented using a selection of wild and champagne yeasts to create a wonderfully refreshing crisp cider.
Available: Year Round
Bottle: 500ml
Bib: 20 ltr - occasional

47 reviews

In stock




Dry




Medium




Sweet
Product Description
ABV: 6%
Tasting Notes:
Our Redstreak apples are grown exclusively in our Knowle St Giles Orchard. The Redstreak apple produces a wonderfully refreshing and crisp medium cider, with a full apple taste and lingering finish. The cider is lightly sparkling to lift the full apple flavour and aroma.
Serve chilled and enjoy with good food or simply by itself.
Awards: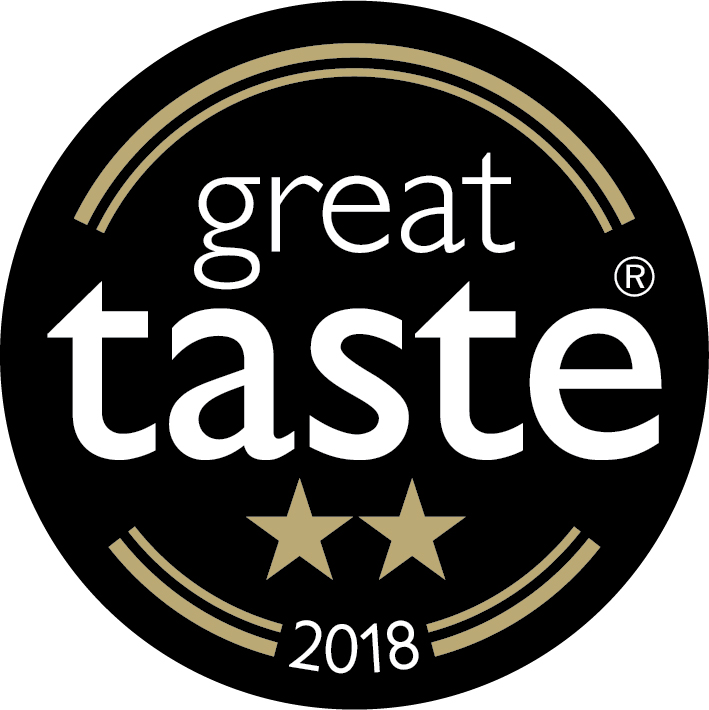 Customer Reviews
By
TCorney
on
26th May 2022
"Much needed after a long day!"

By
GeraintPritchard
on
16th May 2022
"A nice refreshing drink with a good balance of sweet/sharp/bitter notes. It was perfect after weeding and forking the garden. "

By
Louisecook
on
15th May 2022
"Proper cider"

By
Louisecook
on
15th May 2022
"Proper cider"

By
Louisecook
on
15th May 2022
"Love this cider, often find it goes better with some food, especially cheese, than wine"

By
DianeWilles
on
8th January 2022
"Great cider as usual. Love the Redstreak and perfect present to my son in Sussex. Super quick free delivery"

By
DavidRogers
on
7th November 2021
"Excellent cider, well packed and promptly delivered"

By
DonaldScott
on
19th September 2021
"Lovely drink!"

By
DavidBoswell
on
14th July 2021
"Simply pure and natural delicious taste definitely a taste to satisfy any cider lovers pallet perfect perrys "

By
LucilleRichmond
on
16th April 2021
"Really good cider - highly recommend"

By
RoyThresher
on
15th March 2021
"Ciders arrived quickly after being ordered.This seems to be a standard practice. Thank you.Looking forward to enjoying the ciders which are definately very moorish."

By
ChrisMedland
on
19th February 2021
"Amazing! Have always enjoyed bottled Redstreak. It says on the 20ltr box that it lasts for 12 weeks after opening. I don't think this one will!"

By
MickFinn
on
15th January 2021
"Great cider, superb and friendly service. First class."

By
MickFinn
on
15th January 2021
"Great cider, superb and friendly service. First class."

By
PeteToon
on
13th January 2021
"The cider is wonderful. The delivery time was exceptional"

By
EddieLaposi
on
9th January 2021
"Excellent! Perry's makes the best cider!"

By
RogerCooper
on
7th January 2021
"a great service provided my friend in the Midlands with real taste of Somerset."

By
WayneMallinson
on
22nd December 2020
"Great service and great cider, will definitely be reordering!"

By
Katie
on
27th November 2020
"A great balanced cider! I don't drink any other cider anymore. The delivery was also quick & easy. It would be good if it was also available in the smaller bottle option. "

By
SLewis
on
1st September 2020
"Had looked forward to this as a treat - and it didn't fail. No cider to touch it that I know."

By
IanGray
on
19th August 2020
"Wonderful cider have been buying it for years "

By
alsmedgmailcom
on
13th August 2020
"the best cider i have ever tasted. Serve cold on a hot day."

By
JohnStephens
on
30th July 2020
"Once again, superb cider and great customer service."

"Superb cider - will definitely be ordering more very soon. "

By
SamF
on
28th July 2020
"Drinkable medium cider"

By
TristanHattonEllis
on
24th July 2020
"Delicious dry cider with lots of flavour. My new favourite!"

By
IanGray
on
21st July 2020
"Been enjoying this for years and now have to order online. Great service "

By
Helenharris
on
19th July 2020
"Excellent "

By
DavidDaley
on
8th July 2020
"usually purchase Perrys Morgan, but thought we would give Redstreak a try, very good Cider, would certainly purchase again"

By
IvanOuld
on
6th July 2020
"An excellent cider that I shall re-order again."

"Redstreak is one for my favourites, just the right balance of flavours and goes down way to easy! ; )"

By
DebbieWade
on
27th June 2020
"This is my favourite cider in the whole world. Having been on cider trails throughout the West Country, Herefordshire, Shropshire and Worcestershire I cannot find it's equal. Just pips Perry's Dabinett by it's delicious bittersweet aftertaste which completes a thoroughly rounded and delicious cider. "

By
MickFinn
on
30th May 2020
"Brilliant and friendly service"

By
LaurenceClark
on
28th May 2020
"One of the beat ciders there is. Crisp, refreshing and a superb taste. A must for any cider lover "

By
MichaelBishop
on
24th May 2020
"Delicious"

By
DannyWylie
on
23rd May 2020
"My favourite cider, perfect ice cold on a hot summers day"

By
ColinClews
on
22nd May 2020
"Fabulous cider! Great delivery Did a say fabulous cider ! Thanks folks "

By
StephenTaylor
on
21st May 2020
"Delivery was perfect, cider is lovely all in all very happy and I have many friends who are now enquiring "

By
MarkHerring
on
17th May 2020
"I think this is my favourite but hard to tell. Great range."

By
JenniferFeeney
on
13th May 2020
"Great full flavour with excellent delivery service "

By
GraemeFraser
on
12th May 2020
"Another great tasting Cider from Perry's Cider Farm! I do miss our trips down to Somerset, but now that I've discovered ordering on-line, at least, I won't miss these Ciders!"

By
MickFinn
on
9th May 2020
"Super cider as ever and superb friendly service"

By
Martin
on
5th May 2020
"Excellent cider. Excellent service. Off to quaff another bottle right now????"

By
GLloyd
on
27th April 2020
"a nice cider to drink my daughters love it"

By
Georgina
on
15th April 2020
"If I had to choose: this would be my absolute favourite from Perry's! Just perfectly tasty!"

By
FrancisRea
on
12th April 2020
"I have been buying Readstreak for a long time, one of my favorites. "

By
Francis
on
31st March 2019
"One of our favorites. "

Collect in Store
This item is available for collection.
Home Delivery
UK mainland delivery from FREE
People who bought this also bought...
---
---
---
---
---