Vintage 6.7% Vol.
Style: Our take on barrel-ages-ciders.
Soft and well balanced medium cider with subtle hints of vanilla and deep apple flavours.
Available: Year Round
Bottle: 330ml + 500ml
Bib: 20 ltr

28 reviews

In stock




Dry




Medium




Sweet
Product Description
ABV: 6.7%
Tasting Notes:
Our vintage ciders are specially pressed from the best apples of the autumn harvest. Before being matured for at least 12 months in barrels to fully develop the ciders unique character and flavour. The resulting cider is blended with our Somerset Dabinett cider to produce a lightly sparkling full bodied and well balanced medium cider.
Serve chilled and enjoy with good food or simply by itself
Awards: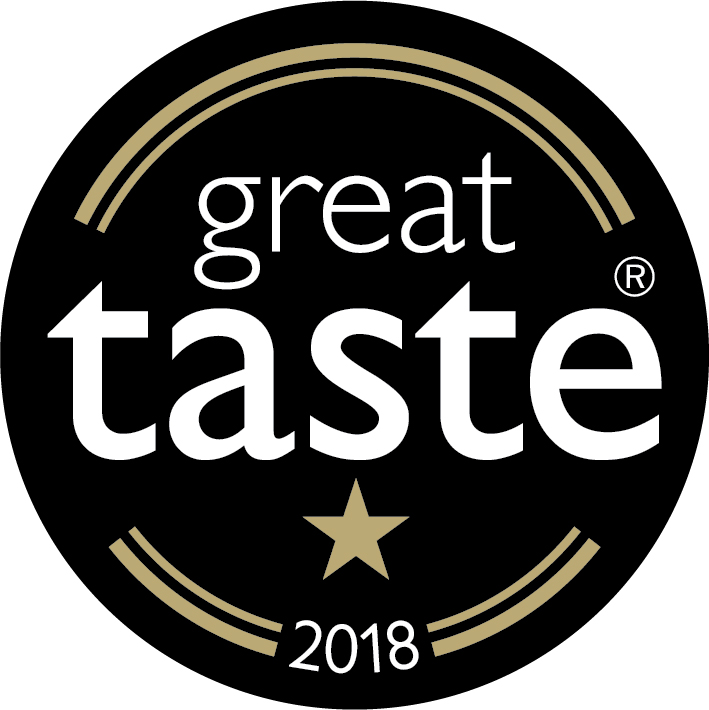 Customer Reviews
By
DanielLuck
on
10th April 2021
"Fantastic cider. It's still and not sparkling when you buy the 20 litre bag in box, but I carbonated it myself. Perry's customer service was first rate, they sent me 24 bottles of sparkling cider as I was under the impression the 20 litre was sparkling. Great product, great company, cannot recommend highly enough."

By
PaulPickford
on
9th March 2021
"Excellent service and prompt delivery as before. Loving the cider, this is 2nd or 3rd repeat order. Proper cider with distinctive taste and long history."

By
JamesWoodbury
on
7th March 2021
"Bought for my father. He loves them and says it tastes just like the cider he used to drink as a young man. "

By
MichaelStone
on
27th February 2021
"Nice smooth cider"

By
Sarah
on
24th January 2021
"Absolutely adore this cider, so delicious and can't be beaten"

By
GeraldGassor
on
19th January 2021
"Excellent!"

By
MalcolmWebster
on
9th January 2021
"I bought this cider as a Christmas present for my son who had sampled the cider some two years ago when visiting me from Yorkshire. The package arrived shortly after ordering it, and the contents were shared and enjoyed over the Christmas holiday. I'm sure more orders will follow!"

By
EddieLaposi
on
9th January 2021
"Excellent! Perry's makes the best cider!"

By
grahamyahoocom
on
3rd January 2021
"Just moved away from Somerset, took this with me... should not have left! It is fab."

By
GeraldGassor
on
24th December 2020
"The best cider I have tasted! "

By
GeraldGassor
on
24th December 2020
"The best cider I have tasted! "

By
GeraldGassor
on
24th December 2020
"The best cider I have tasted! "

By
RogerHammett
on
7th December 2020
"I was very pleased with both the product and the speedy delivery service. The taste is great with my only reservation being that it as not as sparking as I would like and the gassiness it does have doesn't last long upon opening."

By
EricaGassor
on
19th November 2020
"Excellent cider my husband says matched by excellent service"

By
EricaGassor
on
19th November 2020
"Excellent cider my husband says matched by excellent service"

By
MikeJoseph
on
16th November 2020
"Absolutely love it! It really helped during lockdown One. It is really helping now!"

By
DrTimTaylor
on
7th November 2020
"Postal deliveries of my favourite cider have been something of a godsend during our various lockdowns. So looking forward to being able to travel again (we live in Wales) so that I can buy direct from the lovely shop."

By
MikeJoseph
on
17th October 2020
"Love it!"

By
TimWale
on
17th August 2020
"Very nice indeed"

By
BRIANJACOBS
on
22nd July 2020
"This is a delightful cider, perfectly balanced and full of flavour. There is none better. Best on draught, but the bottles are not too fizzy, and are beyond comparison with the plastic factory ciders which plague the shelves of many pubs and supermarkets."

By
lesbazley
on
27th May 2020
"love this cider, drinkable anytime of the day."

By
MichaelBishop
on
24th May 2020
"Terrible. No, only kidding, it was gorgeous!"

By
LukeDuffy
on
13th May 2020
"A very refreshing and tasty premium cider - Will be orderung some more"

By
TimTaylor
on
13th May 2020
"We live in Cardiff but are originally from near Crewkerne so have been shopping at Perry's for years. With the current lockdown we were unable to get get down to see family over Easter so decided to have our 'fix' of Perry's 'amber nectar' mailed over. Excellent service and excellent product of course. Looking forward to being able to visit the shop in person but the mail order proved an great alternative in the meantime. Many thanks!"

By
DaveCramp
on
1st May 2020
"Not taking anything from the NHS key worker, but to one small terrace home in lockdown the staff at Parrys cider are key worker to us. Great product and great service"

By
Andrew
on
30th July 2019
"I first tried the Vintage at the New Inn in the village where, by the way, the food is great, I must admit i felt compelled to try another bottle just to make sure. This is such a rare blend of slightly sparkling cider with all the flavours of the orchard. Certainly the best I have tasted. "

By
johnstephensmediacouk
on
14th May 2019
"The delivery was good and on time. My work involves me traveling around the south west filming food and drink videos and films, so I've been around quite a bit so to speak and to me ... Perry's produce the very best cider that I have ever tried to date ... and I've tried a few believe you me! Great stuff and many thanks again. John - John Stephens. "

By
KayTowers
on
13th March 2019
"Quality of the Cidar is excellent, my husband was so pleased to recieve this as a present. Really enjoyed it."

Collect in Store
This item is available for collection.
Home Delivery
UK mainland delivery from FREE
People who bought this also bought...
---
---
---
---
---